The Birth Ball
Pregnant women have been using Birth Balls for years to help them during pregnancy and labor. They are proven to help mothers get their body ready for that "all important day" when baby signals – I'm on my way!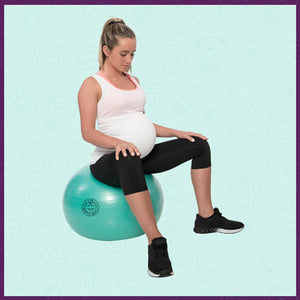 BEFORE LABOR
Studies Show The Use Of The Birth Ball Before Labor To Maximize Posture, Alleviate Back Pain, and Prepare For An Easier Birthing.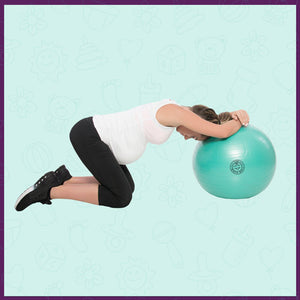 DURING LABOR
The Birth Ball Can Help Position And Encourage Baby To Move Down The Birth Canal For A Faster More Comfortable Birth.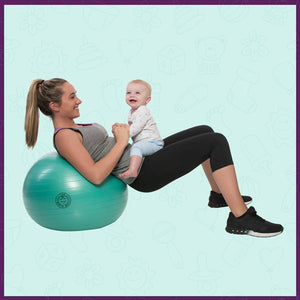 AFTER LABOR
Infants Crave Movement That Simulates Being Inside Mothers Womb. The Birth Ball Can Also Help Tighten Mom's Tummy!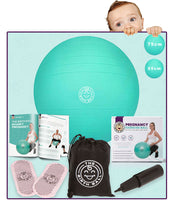 Buy The Birth Ball | # 1 Selling Birthing Ball For Pregnancy and Labor - FREE Rush Shipping
The Birth Ball™ is Doula & Midwife Recommended For Easing Labor & Back Pain, Positioning Baby For A Safe Natural Birth, And Helping To Induce Labor! Seen On NBC News & Voted As One Of The "Top 6 Must Have Pregnancy Items of 2019"
The Birth Ball Includes:
Extra Thick Birth Ball
18 Page Guide With Trimester Specific Exercises
Non-Slip Socks To Keep Your Little Piggies Warm
Hospital Go-Bag
Quick Inflating Hand Pump - Works Best When Used By Dad 😜
Buy Now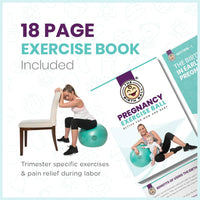 How Do You Use The Birth Ball?
The Birth Ball comes with an 18 Page guide full of birthing ball exercises and tips and tricks for you and your baby. Need a sneak peek? We put together an online guide with some of our favorite exercises
Learn More
Benefits Of The Birth Ball
Get off that couch and exercise on The Birth Ball!
It doesn't matter whether you're opting for a home birth, or you're going to a hospital to have your baby; you'll want to have a birthing ball within arms reach.
Learn More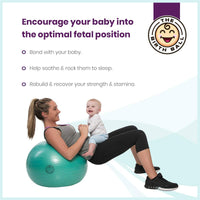 Testimonials
"Having delivered thousands of babies over the years, the one must have tool I would recommend is The Birth Ball."

Meg Serraro, RNC-OB,C.C.E.S
"I used this product before and during birth and could really tell the difference it made with the pain and discomfort of labor."

Claire Kearins, Mother
My wife loved The Birth Ball and used it every step of the way until our son was born. Then continued to use it after. Great product!

Collin Williamson - Dad
Safety For Mom & Baby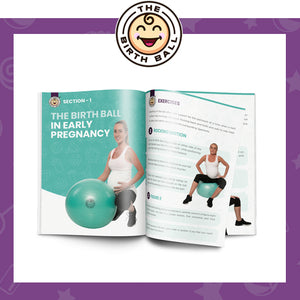 18 Page Guide On How To Use
You won't have to search Youtube or read tutorials on how to use an exercise ball to induce labor. Throughout the process, The Birth Ball 18 page exercise guide will instruct you with visuals and step by step positioning of your body to help you into labor, into birth, and post pregnancy.
3 Times The Support & Thickness
FDA APPROVED MATERIALS - The thickest 16p Free, non-slip, anti-burst, eco friendly, 100% recyclable material is used when manufacturing The Birth Ball. The Safety of mom and baby are our number one concerns and this product was built with safety as our #1 priority.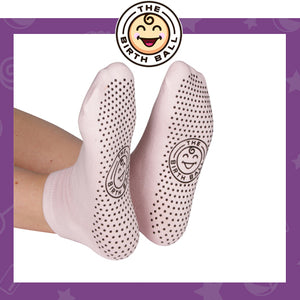 Non Slip Hospital Socks
According to the Consumer Product Safety Commission, floors contribute directly to more than 2 million fall injuries each year. Normal socks can reduce the traction while walking or performing your exercises. We Include non slip socks to reduce this risk while keeping your little piggies warm!